New Director Elected, Incumbent Director Re-Elected at Alabama Farm Credit Annual Stockholder's Meeting
Jun 15, 2021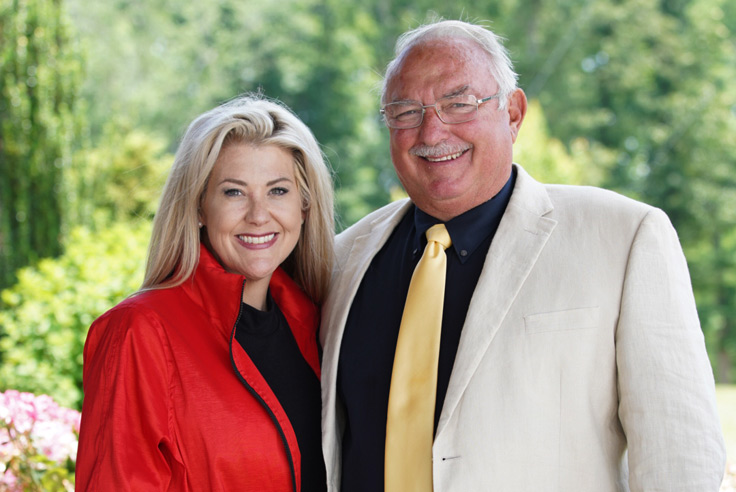 On May 25th, 2021, the membership of Alabama Farm Credit met for our Annual Stockholder's Meeting at Stone Bridge Farms in Cullman, Alabama.
Founded in 1916 as a part of the Farm Credit System, Alabama Farm Credit is proud to provide financing to farmers, forestry, lumber operations, and a wide variety of other ag-related businesses in our local communities.
As a cooperative with a vested interest in our local producers, every member/borrower who holds a loan within our organization is a stockholder, and is therefore invited to witness and address the business of the Association.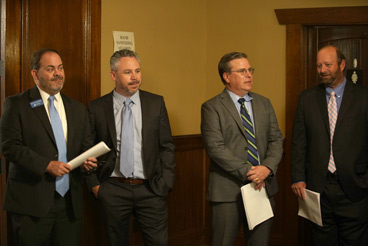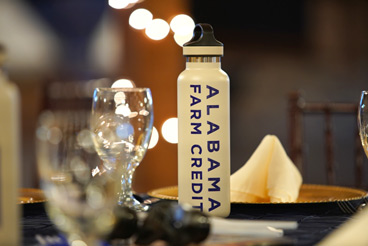 At the annual meeting, members greeted each other, enjoyed a delicious luncheon, and received and acted upon pertinent information about the organization, including:
2020 Annual Stockholder's Meeting minutes
The Board of Director's report to stockholders
Elections
Association performance
Other Association business
Stockholders learned that as of March 31, 2021, Alabama Farm Credit has 3,014 members with class A voting stock and 199 members with participation certificates (or non-voting stock).
Elections
Our stockholders elect members to the Board of Directors for three-year terms at the annual meeting.
Six directors are stockholders elected by their peers, and two are board-elected with each position up for re-election every three years.
As required dedication, board members commit to serving three-year terms as the voice of our stockholders. They attend monthly board meetings and help make decisions on the direction of our Association.
This year, two directors received election from their fellow stockholders. The election of the nominating committee and alternates also occurred.
Congratulations, Liz Spruell!
Liz Spruell, a full-time row-crop farmer from Mount Hope, Alabama in Lawrence County, was elected to her first term as a director.
Ms. Rhodes formerly held the Treasury Strategy and Execution role for First Horizon Bank. She and her brother own Spruell Farms, located in six surrounding Northwest Alabama counties. Spruell Farms consists of approximately 6,000 acres of owned and leased land of cotton, corn, soybeans, and wheat. Ms. Spruell' experience includes 22 years of banking with Certified Treasury Professional Accreditation. She is currently an alternate on the Cotton Incorporated Board of Directors for the Southeast Region and has been an Alabama Farm Credit member/borrower for the past two years.
Congratulations, Danny Baugh!
Danny Baugh, a full-time cattle and poultry farmer, was re-elected to a new three-year term as a director.
Mr. Baugh owns and operates a 285-acre farm in Marshall County. He runs a cow-calf operation with approximately 160 head, along with a 200-acre hay operation on rented lands, and currently grows for Wayne Farms, operating eight broiler houses with a farm capacity of 176,000.
Mr. Baugh retired from the Albertville Municipal Utilities Board in 2005 as their water plant manager after 30 years of service. He has served on the Board of Directors for Alabama Farm Credit for six years and is a member of the Alabama Poultry and Egg Association, Alabama Cattleman's Association, Marshall County Farmers Cooperative and Marshall/DeKalb Electric Cooperative.
Mr. Baugh has been an Alabama Farm Credit member/borrower for the past 25 years.
Become an Alabama Farm Credit Stockholder
At Alabama Farm Credit, we believe in staying true to our cooperative principles. As a locally governed and operated organization, we work hard to invest in your success, supporting local communities including Cullman, Albertville, Athens, Talladega, and Tuscumbia.
Our team offers a wide variety of agriculture loans for your operation. We hope you become a stockholder and will join us our meeting in 2022!
Contact us today to talk with our professional lenders about financing or apply for a loan online.