How to Fill Out a Financial Statement
Jan 20, 2023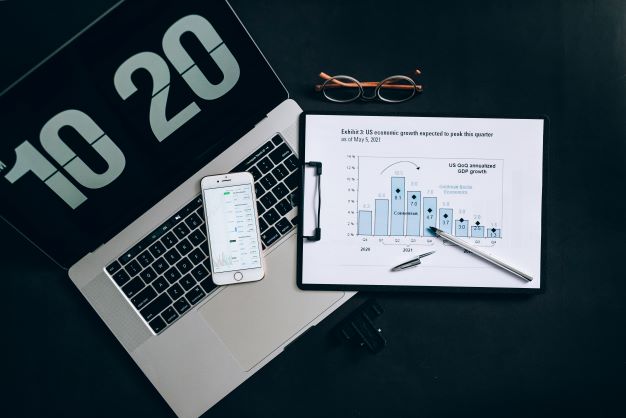 How to Write a Financial Statement
Financial statements keep track of all the money that flows in and out of a business and, ultimately, reveal how well that business is doing in terms of revenue. Before you can begin crafting your financial statement, you need to know all the elements that make up a complete financial statement.
Financial statements have 4 main components: balance sheets, income statements, cash flow statements, and statements of shareholder's equity. Each of these sections plays an important role in how to fill out a personal financial statement.
Balance sheets: Compile details about a business's assets, liabilities, and shareholders' equity. Assets are everything the company owns that holds value, liabilities are the money owed to other entities, and shareholders' equity is the money left over after all liabilities are paid and assets sold.
Income statements: A report displaying how much revenue a company has made over a certain amount of time, typically a fiscal year. Income statements include all of the earnings and losses over that period that has resulted in the final net earnings.
Cash flow statements: Where income statements tell whether a business generated profit, a cash flow statement shows whether a business earned cash. They pull their information from income statements and balance sheets to organize them into three categories: operating, investing, and financing.
Statements of shareholder's equity: Show the shifts in shareholders' interests over time.
While this is the standard makeup of a financial statement, the process is slightly different for the agriculture industry.
Agriculture vs. Regular Financial Statements
A farm income statement, like periodic financial statements, is an account of income and expenses occurring over a period of time, typically a farmer's calendar year. It provides a clear view of how much a farm produces and what it cost to produce it.
Unlike financial statements, tax returns don't accurately offer an understanding of a farm's performance. So, it's important to understand everything you need to prepare a statement and how it needs to be summarized.
The net farm income consists of the economic return from all contributions to the farm, including labor, management, and net worth in land and other farm assets.
Putting the Statement Together
Agriculture financial statements are split into categories of income and expenses. These are then further divided into cash entries and non-cash (accrual) shifts.
Common farm business records are a great place to find the information needed to prepare an income statement. These resources include farm account books or programs, Internal Revenue Service (IRS) forms 1040F Profit or Loss From Farming and 4797 Sales of Business Property, and your net worth statements for the beginning and ending of the year.
As a heads up, if you use the IRS forms, they require a reorganization of information to account for capital gains treatment of breeding stock sales and income from feeder livestock or other items purchased for resale.
Alabama Farm Credit Can Assist
Alabama Farm Credit is a customer-owned cooperative, meaning our success is shared with each of our customers. Every time a customer borrows from Alabama Farm Credit, they become a member and part-owner by purchasing capital stock or participation certificates. The more you borrow, the bigger your share of the earnings.
Use your newfound financial skills and take a look at our past successes, or contact us today to inquire about a loan.