Albertville Couple Selected for Young Leaders Program
This summer, David and Lynell Martin of Albertville, Ala., represented Alabama Farm Credit at the 2017 Farm Credit Young Leaders Program.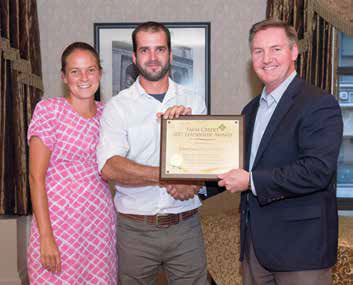 This annual program shows up-and-coming farmers and ranchers how Farm Credit uses its cooperative structure and unique funding mechanism to lend support to rural communities and agriculture across the United States.
The 12th annual program began in Washington, D.C., where the Martins were among 23 Young Leaders Program participants who joined hundreds of Farm Credit representatives in meetings with U.S. Agriculture Secretary Sonny Perdue and Sen. Pat Roberts, chairman of the Senate Agriculture Committee. The couple also discussed policy issues with USDA officials and their congressmen and senators.
Next the group traveled to the New York area to visit the Federal Farm Credit Banks Funding Corporation and a Wall Street brokerage firm, where they learned how investors purchase highly rated Farm Credit notes and bonds, supplying steady funding for loans and related services.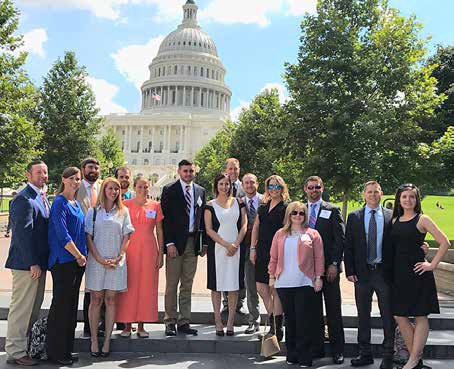 The Martins moved to Alabama in 2011 from central Michigan, where Lynell grew up working on her family's row crop farm and feedlot, and David grew up working in his father's lawn and garden shop and on a neighbor's dairy farm. In 2012 they purchased a home on a 75-acre poultry farm in Albertville, Ala., where they raise chickens and cattle. The Alabama Farm Credit members enjoy sharing the farm life with their two young children.