Agriculture Roots That Grow Deep
Apr 12, 2021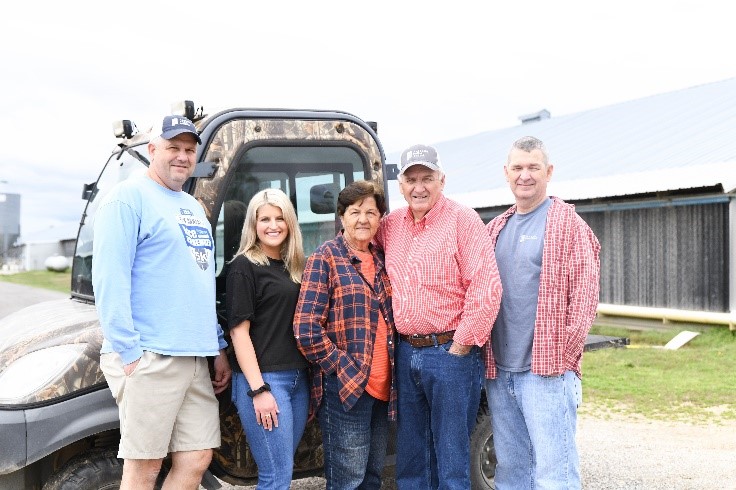 Kenneth and Sheila Smith know the poultry farming industry like the back of their hands. Both of their families have a storied history in agriculture.
Kenneth's father built poultry houses when he was young, but ended up selling them and relocating right before he was set to receive his first flock. Sheila's parents were also poultry farmers, and she remembers spending most of her childhood working on the farm.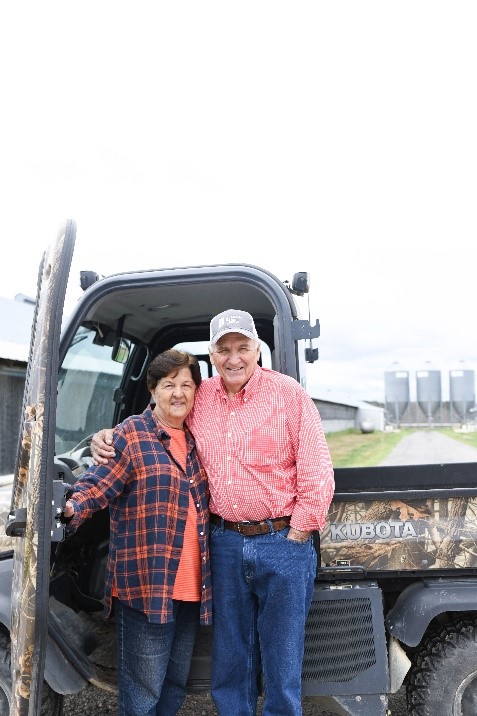 Farming is second nature to Kenneth and Sheila, and their Alabama Farm Credit family has helped keep their passion alive, now with their children running the operation. Recently, we had an opportunity to sit down with Kenneth and Sheila to discuss some of the challenges they faced, where they've found the strength to pursue their goals, and how Alabama Farm Credit has helped along the way.
"They've been good to us. We can't say a bad thing about them," the Smiths said, describing their relationship with Alabama Farm Credit.
"We had a dream 25+ years ago and are now reaping the benefits from our own hard-work and dedication, but also with the help and consistency of AFC."
Kenneth and Sheila said that during their years running the poultry farm, they successfully worked alongside Albertville Branch Manager Greg Copeland and longtime Alabama Farm Credit CEO Ben Gore.
"We have full faith in the new leadership they now have and are excited for the future generations of farmers."
In 1979, Kenneth and Sheila applied for their first loan at what was then Federal Land Bank. They used it to purchase land on what would eventually become their poultry operation.
A lot has changed since then.
"When we first started growing, we grew roosters, so the birds were much bigger. Today, we grow a smaller bird," Sheila said. "The houses have changed a little, too."
The financial help allowed the couple to afford more efficient systems, keeping the animals safe and comfortable.
"When we began, we had a tunnel nozzle system which fogged the water in the houses. Today, we have the cool cell system that helps keep the pads wet and pulls cool air to keep the houses much cooler. Our houses were the second on Sand Mountain to have the tunnel ventilated system."
Like any agriculture operation, success came with hard work and plenty of obstacles that were overcome.
"The most consistent challenge we faced was diseases within the birds. That is something you really have no control over, you just had to come up with the best possible solution to stop the spread," Kenneth explained.
Alabama Farm Credit, he said, was also a huge help when the interest rates went up in the 1980s, as well as whenever they faced any unexpected issues such as water leaks, generators going out and vent boards breaking.
"No challenge or obstacle has ever pushed us back too much, though," according to Kenneth.
Several years passed before Kenneth and Sheila ultimately decided that it was time to begin construction on their two houses. They applied for financing in 1994 and finished both houses that same year, thanks in part to a strong relationship developed with Alabama Farm Credit.
Similar to the personalized touch our lenders provide today for producers seeking poultry loans, equipment loans, barndominium loans, equestrian property loans, and other agricultural loan products and services, Kenneth and Sheila received a rural home loan that met their needs.
While running the farm operations, Kenneth also served as the President of The DeKalb County Poultry and Egg Association for around 13 years.
His brother, Benny Smith, was also a member of the Board of Directors for Alabama Farm Credit for almost 20 years, prior to his passing.
"It was an honor to serve as President of the DeKalb AP&E for several years," Kenneth said.
"We had a Board of Directors consisting of nine growers that were elected by fellow county growers and they were all great to work alongside with. We met once a year and had a big supper with entertainment, a guest speaker, great door prizes and good fellowship."
Kenneth fondly recounted cooking meals by themselves at first and simply appreciating the comradery.
Later, he said when they were able to have the food catered, the Poultry and Egg Association out of Montgomery started an annual event.
"It was important for local growers to get together and be able to discuss and share their different issues or successes. We were also the first county in Alabama to be able to give out scholarships to our growers' children."
Around 2017, Kenneth and Sheila handed over the operation to the next generation, their sons Gregory and Michael Smith.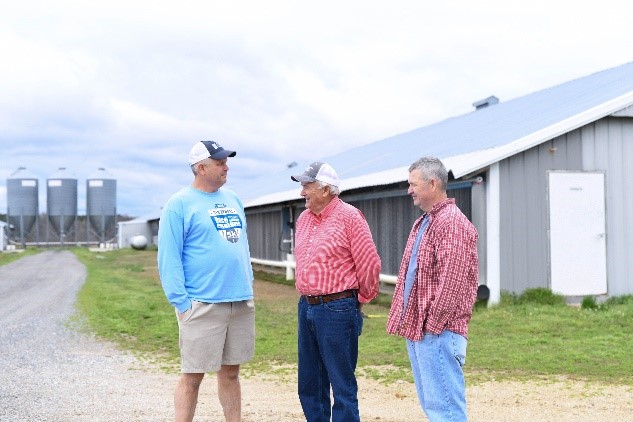 "Greg started about five years ago and Mike was about four," Kenneth mentioned. "They both have full time jobs outside of this, as well. I am around during the day in case any alarms go off or any other emergencies arise. They do most of the hard and dirty work now, I did my time!"
Some things have changed since Greg and Mike took over, but some remain the same.
Kenneth mentioned that poultry farmers still really have no control over diseases, but upgrades in technology have helped with other aspects of the industry.
"Having the new upgrades and things such as the new cool pads and new computer systems makes things much easier than when we first got started. It is a lot more computer operated now than it was then. That doesn't mean the work is any less though, that just comes with the times I suppose. Having them paid off sure helps, too!
Thanks to generational poultry farming, their granddaughter was able to conduct this interview and write this article, because of those strong relationships between family and Alabama Farm Credit.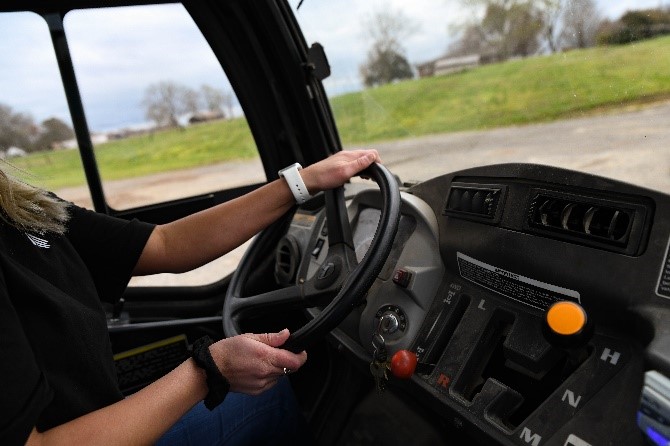 "What would you recommend to new poultry farmers?" asked Presley Smith, granddaughter and Alabama Farm Credit Customer Service Representative.
"You can't be in it just for the money, you need to have a passion and drive for it," Sheila responded.
"It is always a good idea to have another source of income, too," Kenneth said.
"There are a lot of expenses that go into each flock, and even more work to go along with it. Whoever you are in the business with, you must work as a team. Communication is key to keep operations running smoothly."
That communication and collaboration continues today between the Smith family and Alabama Farm Credit. We provide the same level of relationship-driven lending to our other valued customers, as well.
As a customer-owned cooperative, you'll benefit from our shared success through cash patronage and dividends. You'll also receive assistance from loan officers who know what it takes to run a successful operation, no matter the type of loan you need. Talk with Alabama Farm Credit about your dreams, and turn them into a reality with loan products and services offered at competitive rates and flexible terms.
Call us toll-free at 1-877-681-6087 for more information, or get started today by applying for a loan.