Ag Banking Online Is 24/7 Banking, 365 Days a Year
Ag Banking Online, or ABOL, is a free, online banking service offered to Alabama Farm Credit members. It's available online or by mobile app. This secure, online platform combines functionality, security and convenience.
At a Glance
Ag Banking Online (ABOL) makes it possible for Alabama Farm Credit members to do their banking anytime. Its robust features make online banking seamless, secure and interactive.
Access Anywhere

ABOL is available online or via customized app from your mobile device or tablet.
Functionality
This free service allows you to view and access accounts, view transactions, make payments and personalize settings. Some services are subject to credit approval and daily cut-off times.
Security
ABOL is built with the highest level of security and features multi-factor authentication.
Loan Banking
Get account access about your loans – including unpaid principal or available commitment, interest rates and current amount due.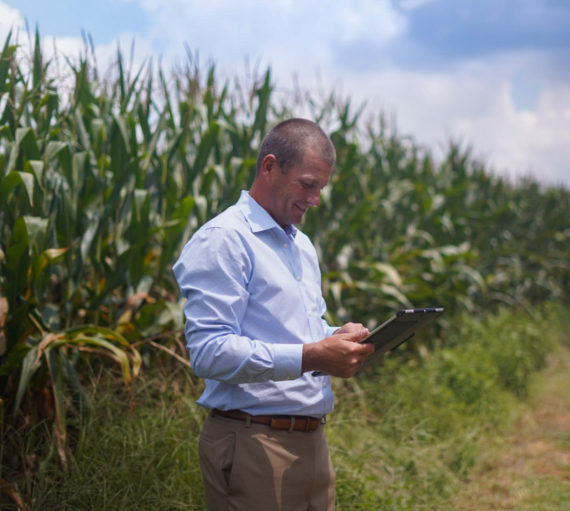 Ag Banking Online Sign Up
Ag Banking Online is free and available to Alabama Farm Credit members. To access your account 24/7 and take advantage of the Ag Banking Online's mobile app, you must sign up. It's quick and easy!
Frequently Asked Questions
We've curated the top questions we're asked most often. If you are unsure about our services, how a cooperative works or other details, you may find the answer you're looking for right here.
Where do I download the mobile app?
Get the free mobile app by searching "Alabama Farm Credit Ag Banking" on Apple App Store or Google Play.

Can users make transactions and payments or is the app limited to viewing account information only?
Users can view accounts and transactions, but this online banking tool also allows users to make payments and other transactions (daily cut-off times and restrictions may apply). You can also schedule future one-time payments, set up recurring payments or add alerts and reminders.

What access do I have to loans?
Ag Banking Online allows you to view loans, unpaid principal or available commitment, interest rates, current amount due and interest paid year-to-date. You can schedule one-time loan payments or recurring payments (daily cut-off times and restrictions may apply).

Can I set up reminders or notifications using the app?
Yes. You can add alerts relevant to your banking transactions in the app's personalized settings feature.