Loan Payment Calculator
At AFC, you'll get a competitive rate up front, but you'll also receive a dividend in years when the association does well. These co-op payouts lower your effective interest rate. The calculator offers a projected dividend payment based on the amount you borrow.
This is not a credit decision or a commitment to lend. Estimated payment does not include taxes or insurance, which will result in a higher payment. Please plan for these additional costs. Dividend payments are subject to board direction annually based on Association annual financial performance.
Your Estimated Loan Payment
$1,000.00
Your Estimated Dividend
$1,735.83
Which is returned to co-op members through an annual stockholder's check.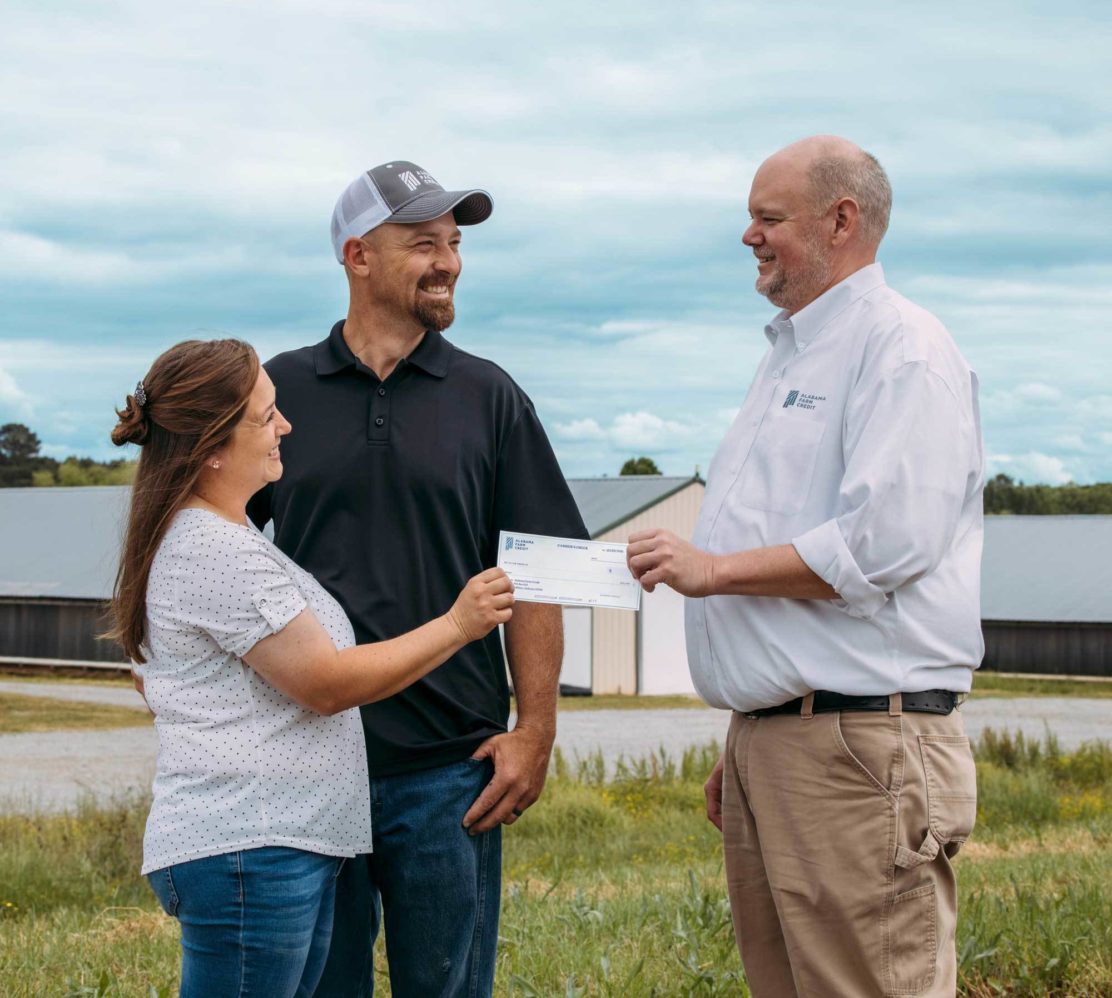 STOCKHOLDER'S CHECK
The More You Borrow, The Bigger Your Shareholder Earnings
As a cooperative, Alabama Farm Credit supports the cooperative principle of sharing our success with our customer-owners. That's the basic philosophy behind the patronage refund program. Investor-owned lenders pay dividends to their shareholders based on their ownership shares in the company. In contrast, we pass our earnings along to members in the form of patronage. Every borrower is also a stockholder who receives a part of the association's profits. The more you borrow, the bigger your share of earnings.