Celebrating the Sweet Potato: Alabama's New State Vegetable
Jul 7, 2021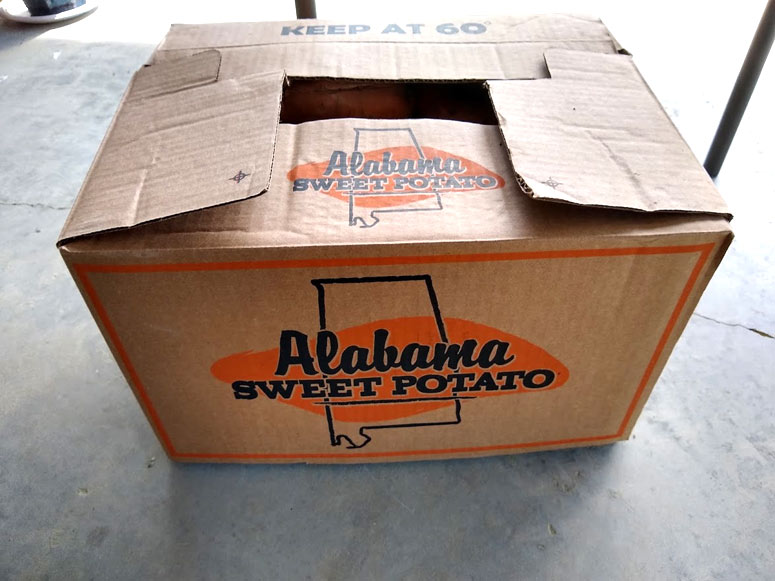 Growing sweet potatoes in Alabama is a pastime for many of our agricultural producers. Thanks to a special group of students, the help of local legislators, and other influential advocates, the popular tuber has now received a major designation.
Alabama Farm Credit recently joined the celebration of the sweet potato; which is now the official vegetable of the State of Alabama, following the signature of Gov. Kay Ivey.
On April 30th, 2021, the North Alabama Agriplex hosted a presentation commemorating the vegetable's receipt of its historic new title at their beautiful Poultry and Egg Pavilion, located at 1714 Talley Ho St NW, Cullman, Alabama.
North Alabama Agriplex is a local non-profit dedicated to educating and promoting Alabama's agriculture and future sustainability.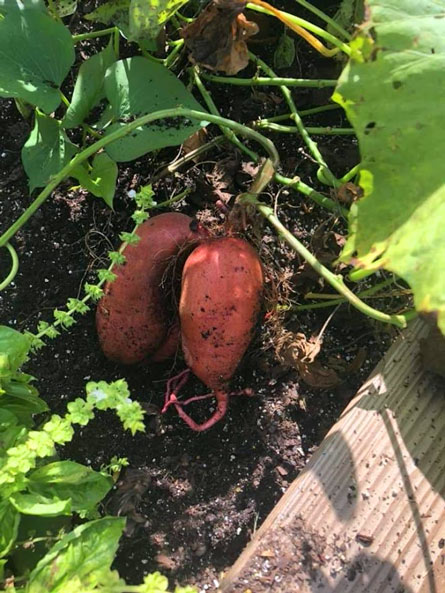 How it Happened
Local agriculture supporters, including Alabama Farm Credit, joined together to commemorate the efforts of students from the Learning Exchange Homeschool Cooperative of Madison, Alabama.
These students initially came up with an idea to make Alabama sweet potatoes the state vegetable.
Sweet potatoes are grown and harvested as a delicious vegetable for our tables. The many sweet potato farms in Alabama make the state the sixth largest sweet potato producer in the country, with over $9 million brought in each year.
This vegetable is vital to our state agriculture, and a seed of an idea to honor it grew into much more.
Students from the Learning Exchange Homeschool Cooperative were the driving force behind the legislation.
They partnered with Senator Garlan Gudger, Representative Randall Shedd, and other supporters like the Alabama Farmers Federation, Cullman Farm City, Fairview High School FCCLA, and Commissioner of Agriculture and Industries Rick Pate to make what was once an idea into a reality.
Lending a Helping Hand
The team at Alabama Farm Credit believes in supporting local communities and we wanted to be a part of this memorable event.
Cullman Branch Loan Officer Amanda Simpson is a member of the Agriplex Board of Directors, and helped set up a fantastic experience.
A presentation was given commemorating the new state vegetable, which was followed by a beautiful lunch, featuring locally grown Cullman, Alabama sweet potatoes.
Our Public Relations Specialist, Wendy Tysinger, who is a member of the Farm City Board for Cullman County, helped serve these delicious lunches.
Following the meal, the day concluded with an educational program hosted by the North Alabama Agriplex for the Learning Exchange Homeschool students.
Every facet of the event was enjoyable and one that will be remembered. As a team, we wore commemorative shirts and enjoyed being a part of the festivities for the area we serve.
Alabama Farm Credit: Your Agriculture Support Specialist
At Alabama Farm Credit, we are owned by our borrowers and locally represented. That means our roots run deep in local communities like Cullman, Albertville, Athens, Talladega, and Tuscumbia.
When you need a financial partner for your success, we're here for you. Our loan officers work the same fields and know what it takes run a successful farm, ranch and many other types of agribusinesses.
Contact us today for more information. You can even apply for a loan online to get started.