Alabama Farm Credit Expands Support of Sweet Grown Alabama
Dec 17, 2021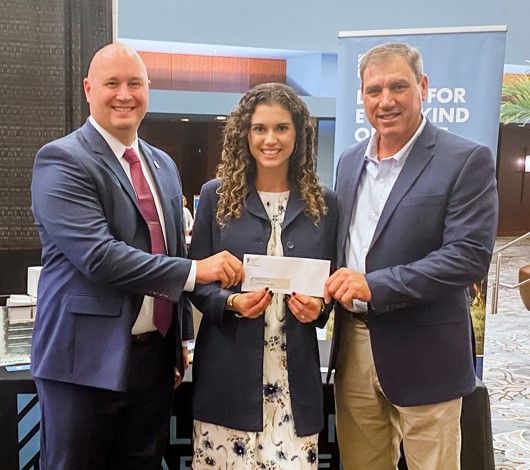 CULLMAN, Ala. — Alabama Farm Credit demonstrated its commitment to Alabama agriculture this month with a $10,000 supporter sponsorship for Sweet Grown Alabama.
The funds will help Sweet Grown Alabama connect retailers and consumers to Alabama-grown foods and other agricultural products. The nonprofit foundation encourages the purchase of local products through a searchable database, statewide branding, marketing, special events and more
Alabama Farm Credit has been a Sweet Grown Alabama Founding Member supporter since 2020.
"Sweet Grown Alabama is a wonderful effort by our state to highlight our local farmers producing excellent products," said Mel Koller, Alabama Farm Credit CEO. "As a cooperative partnering with those same farmers, it's a natural fit for us to be a part of the Sweet Grown mission. We look forward to the strides the Sweet Grown team will make this year, and to our farm products being highlighted in grocery stores, farmers markets and restaurants statewide."
Alabama Farm Credit is part of the Farm Credit System, a nationwide network of lending cooperatives that finance agriculture and rural communities. The lender is headquartered in Cullman and has offices in Albertville, Athens, Cullman, Talladega and Tuscumbia. For more information, go to www.alabamafarmcredit.com or sweetgrownalabama.org.