Alabama Farm Credit appoints nine young farmers to advisory board
Jun 10, 2022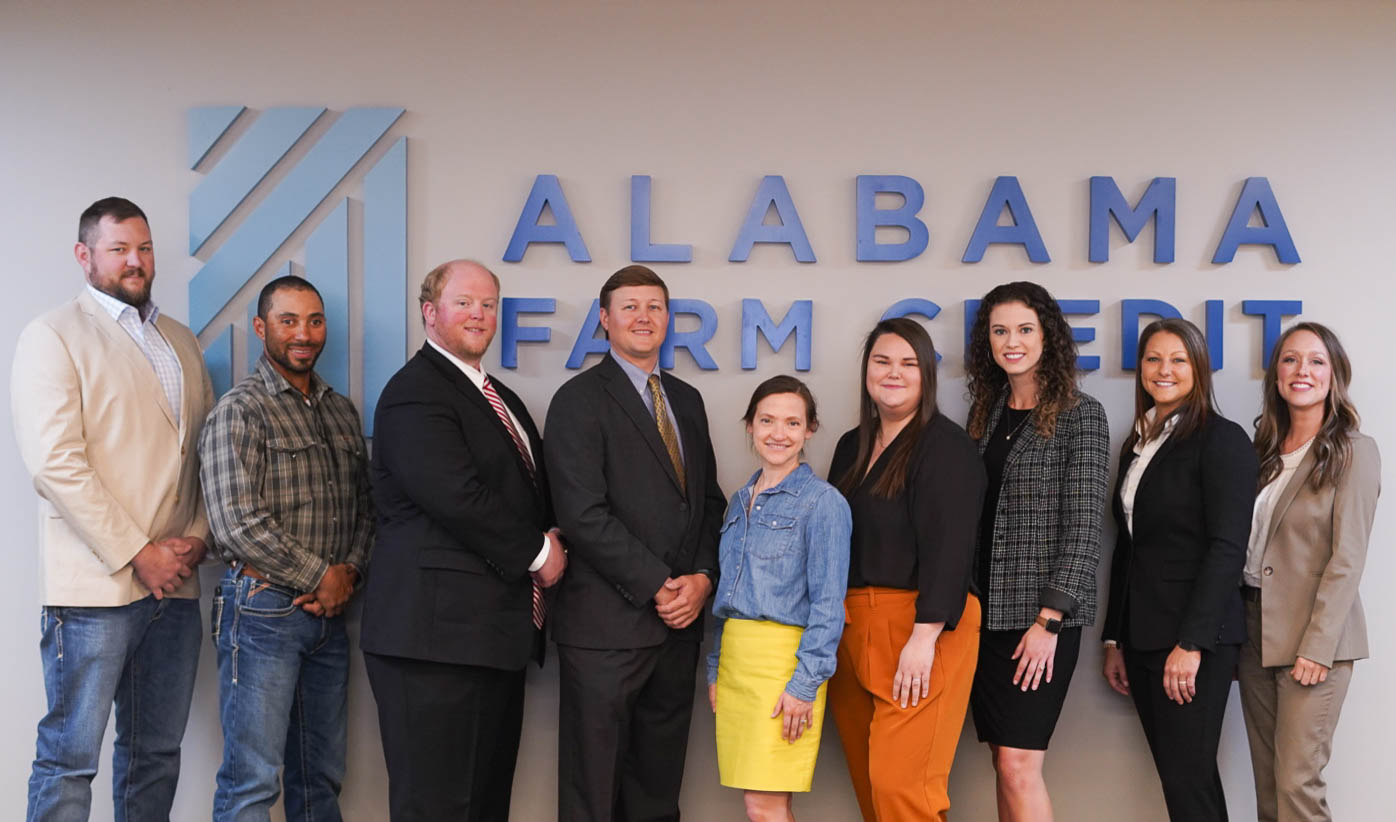 CULLMAN, Ala. – Nine young farmers from North and Central Alabama have been appointed to Alabama Farm Credit's Young Farmer Advisory Board. They will advise the lending cooperative's management and board of directors on the financing needs and challenges facing young, beginning and small producers in the region.
Ranging in age from 26 to 37, pictured from left to right Steadman Rutherford, Lawrence County; Ben Brown, Southside; Jerry Allen Newby Jr., Limestone County; Cade Grace, Jasper; Anna Yeager Brakefield, Huntsville; Jordyn Upchurch, Lineville; Ellie Watson, Autaugaville; Erin Duke, Munford; and Karah Skinner, Fruithurst.
"This is an exceptional group of leaders representing all aspects of agriculture. We at Alabama Farm Credit are honored to have them serve on our inaugural Young Farmer Advisory Board," said Mel Koller, Alabama Farm Credit's chief executive officer.
"Young and beginning producers face the obstacles of establishing, growing and sustaining their businesses for not only themselves but their families too. These challenges allow these young leaders to look at everyday strategies differently, and we are so excited to gain value from working together with them," Koller said. "Agriculture is always about relationships, and creating strong ties with the next generation of leaders will ensure we work toward a prosperous future together. Together we grow."
Alabama Farm Credit finances farmers, agribusinesses, rural homeowners and landowners in northern Alabama. It is headquartered in Cullman and has branch offices in Albertville, Athens, Cullman, Talladega and Tuscumbia.
The financing co-op is a part of the nationwide Farm Credit System, a network of rural lending cooperatives established in 1916.