Nothing like a Father Daughter Bond: Erin Duke of Stockdale Farms
May 1, 2023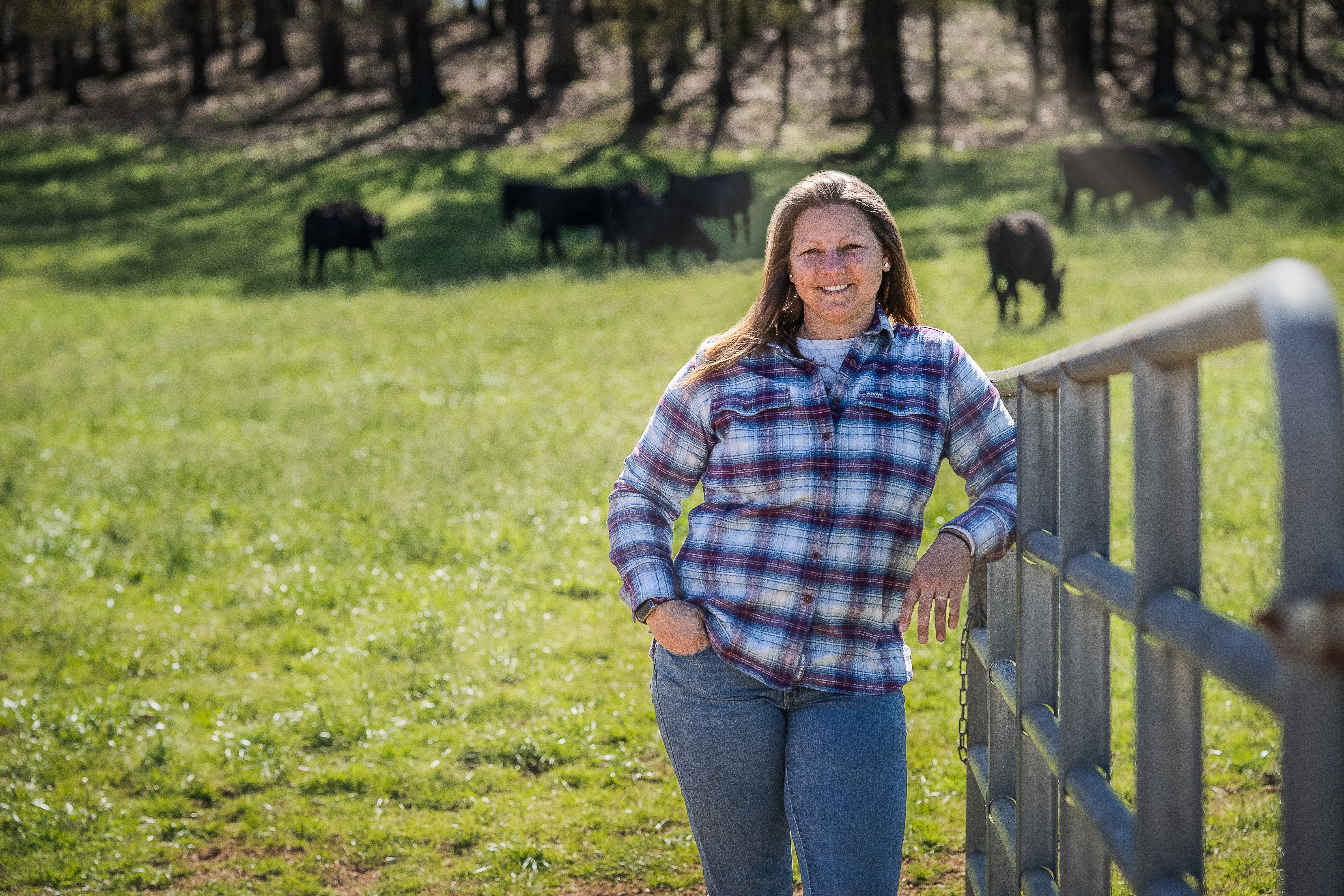 For four generations, Erin Duke's family has been devoted to row crop and cattle farming. Erin is a partner at Stockdale farms and currently serves on Alabama Farm Credit's Young Farmer Advisory Board. Not only that, but she is an advocate for women in ag today, and we were lucky enough to sit down and hear her story.
Erin's family purchased a couple thousand acres in 1948 from a confederate doctor, on which they currently maintain nearly 4000 acres for 1500 head of cows—500 mother cows! Not only do they own and operate this successful cattle operation, but they also grow corn, wheat, and soybeans. Erin's father, Mike Duke, started row crop production back in '90s, and their operation continued to grow from there. Erin's father and grandfather had worked hard to build and grow Stockdale farms, and now since Erin's grandfather recently retired, she has proudly become business partners with her dad. They continue this time-honored tradition now together, and we don't see them slowing down anytime soon.
Farming can be an incredibly liberating experience and tending to cattle is one of the most labor-intensive yet rewarding tasks. As a small family business, the Dukes appreciate all that nature has to offer - from little moments that brighten the days to so much more! Specifically, being able to at the end of the day look around and see the work and effort they put in, makes it all worthwhile.
Erin now exudes passion for their farm and the work she shares with her father, Mike, but it was not always part of her plan to be a farmer. She was on the path to a logistics management career - that is, until her dad called with an exciting opportunity. Their farm needed help and he wanted his daughter by his side. Knowing it was the right move for both of them, she quickly put in her two-weeks' notice at work and soon after found herself back home – this time as full-time farmer! She's made it their mission to uphold Stockdale Farms' legacy passed down from generations before; but most importantly, ensure others find just as much love for farming as they do. "The legacy is important to me and everything that my family has put into this place. I want it to carry on and that people will love it the way that we do," Duke said.
Erin and her dad found a reliable ally in Alabama Farm Credit's Talladega Branch Office, where they've developed strong foundations with Jim Tollison, Regional Vice President for the East. As an advisor on financial matters and keeping them informed of additional opportunities, "Jim has been nothing less than a saving grace," said Erin about their partnership. Over time, trust between both parties flourished - creating mutually beneficial relationships along the way!
What is a benefit of working with Alabama Farm Credit?
"The team at Alabama Farm Credit knows how to communicate well and have a focus on educating their members. It is important to have people that I can trust to tell me, this is what would be best for you and here's why."
Erin is an integral part of our Young Farmer Advisory Board and a strong advocate for investing in the next generation. Her commitment shines through when she speaks on building a supportive team. Her enthusiasm will positively impact many aspiring farmers, so we're grateful to have gained such devoted insight from this passionate leader.